You Are Worth the Investment
Chris suffered through the discomfort and embarrassment of damaged and missing teeth for years before he finally decided to prioritize himself. For Chris, choosing ClearChoice Dental Implants® was an investment not only in his oral health, but in all aspects of his life, including his overall health and happiness. Dental implants can transform your smile—and your life.
Relieve dental discomfort
Can help reduce your risk of major diseases, such as heart disease
Enjoy the foods you love again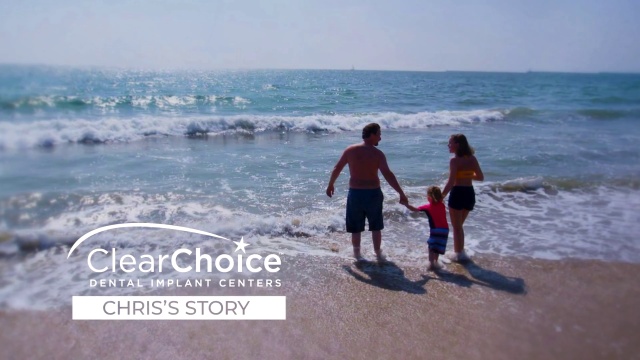 Play
The ClearChoice Difference
We've helped more than 100,000 people restore their smiles and get back to the lives they love.
One Team
Prosthodontists, oral surgeons and lab techs all work together under one roof to create your treatment plan and complete your entire treatment process.
One Cost
Since we work as a team, we can give you one all-inclusive price so you'll know the total cost right from the start. We also offer third-party financing options.